Last updated on Jul 15, 2019
Web Design Trends To Lookout For In 2018
What's next in 2018? We certainly have our predictions.
Us UI/UX Designers are an interesting bunch.
Most of us hate trends. In fact, we often turn up our nose to the thought of falling into the clutches of a "hot trend".
It's our job after all to capture the feeling of a brand online and present them in the most effective way possible. We strive to make every brand unique.
Truth of the matter is – design isn't just visual, it's a conversation.
Trends are just the main threads in this sprawling conversation. Whether we choose to adopt or resist them, our creative choices exist alongside these trends.
It also doesn't mean that the overarching trends need to produce similar looking end results – in fact, as we go through our list of trends you'll see outcomes are quite different amongst the various examples.
Geometric + Organic Shapes
2017 started a movement of high-profile websites adopting website layouts featuring clearly define geometric and organic shapes.
Sometimes these shapes are used to highlight content, such as this example from Mailchimp:
Source mailchimp.com
We're also seeing these shapes are used as a decorative element to activate negative space in an interesting way.
Source PRS
No matter how they're used, we anticipate the prevalence of shapes continuing to increase as a web design trend in 2018.
Mondrianizm
Mondrianizm, is another take on the prevalence of clearly defined shapes as well as a nod to Piet Mondrian, an early 20th century Dutch painter. Mondrian is most famously known for his invention of the Neoplasticism style comprised of geometric shapes and primary colors.
This style lives on in not-quite-gridded geometric layouts separating content and imagery in interesting ways.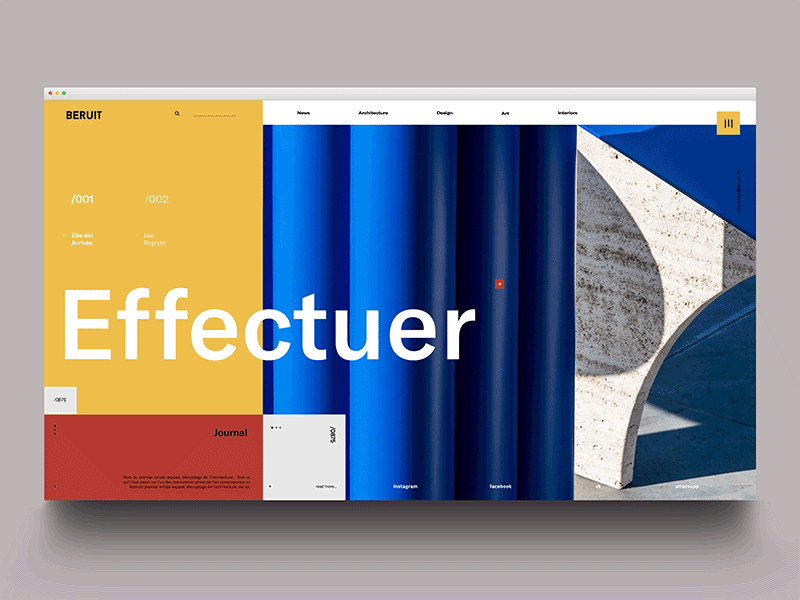 landing page by Zak Steele-Eklund for Studio VØR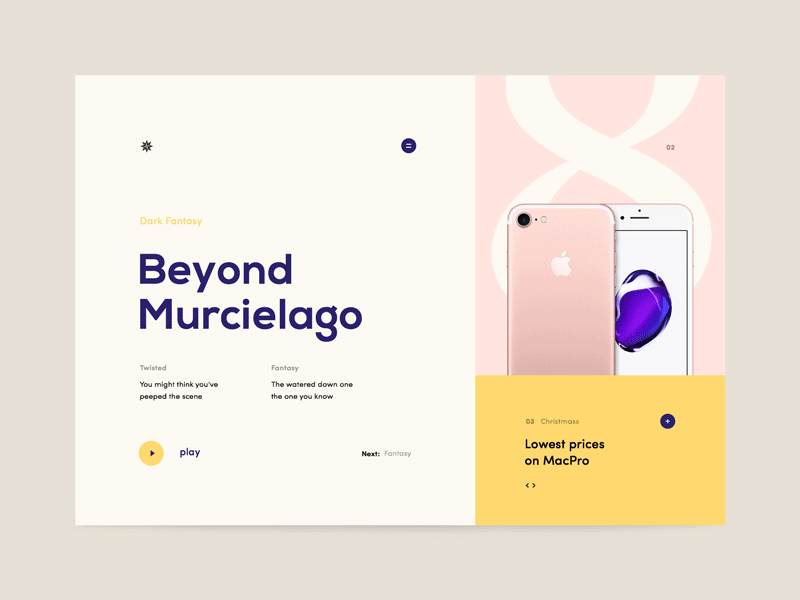 Colorful Gradients
"Gradient" was a dirty word for a while in the web design world. The backlash of the web 2.0 style made them untouchable for the majority of designers in the early twenty-teens.
However, companies like Stripe have brought them back into popularity in a big way with their tasteful execution of the style.
Source Stripe.com
Darker BG Sites
As a contradiction to the light-and-bright movement of 2017, we're starting to see more dark websites popping up towards the end of the year.
Websites like Sun Drive and Gourmet house are proving that dark doesn't need to be gloomy by maintaining strong, luxurious feels despite the overall darker theme.

Source Gourmet House

Source Sun Drive
Breaking The Grid & Using The Full Canvas
We've witnessed a tremendous surge in websites breaking away from the dominant grid style layouts we've become accustomed to.
These gridless pages create pretty dynamic galleries, such as this example from Dusko:
Source Dusko
Are they more effective than a symmetrical gridded layout? Only time will tell – but we're confident you'll be seeing more of this web design trend throughout the course of 2018.
Illustrations In Full Swing
From Shopify to Slack, major companies are adopting illustrations over stock photos (thank god!) for their websites.
Source Slack.com
Illustrations have been our primary way of communicating for centuries – it's no surprise that the web has adopted it.
Why now?
Honestly, we think the climate out there has made talented, viable illustrators more accessible than ever for projects.
For instance, earlier this year we contracted Courtland Winslow to re-imagine rocket buddy, and we're super satisfied with the results.
Source US!
What Do You Think 2018's Web Design Trends Will Be?
This list is comprised of things we've seen gaining momentum in 2017 across our work as well as the industry in general.
Every time we write one of these wrap ups we're overwhelmed by what we could be talking about. If you think we missed a critical web design trend feel free to leave us a comment!
In its fifth year of business, Huemor continues to grow as an award-winning web design and development agency whose work sells, persuades, and inspires
Have feedback? Maybe some questions? Whatever it is, we'd love to hear from you.